Dehradun is one such city, which invites people from all around the world, with open arms. Life is easy breezy here and there is less population. People are humble and this sleepy city feels like home, to people hailing from different places. For Pahadis living in any nook and cranny of Uttarakhand, it is like a second home. They throng here often and what do they do here? To know the answer, check out the Top 10 things that every Pahadi boy does when he visits Doon.
Swimming in the pools of Sahastradhara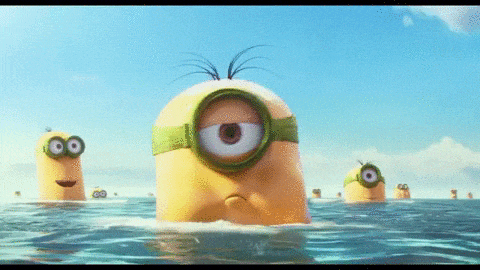 The man-made pool of Sahastradhara, also known as the "Thousand-fold Spring" is one of the famous tourist destinations in Uttarakhand. It is not only a place to swim but an ideal place to picnic. Many young guys can be seen chilling here, beating the summer heat by swimming. Any Pahadi guy who visits his relatives in Doon never forgets to go to Sahastradhara for chillaxing.
---
Photoshoot at FRI
Forest Research Institute of Dehradun boasts well-manicured lawns and gardens. The vibrantly coloured, flowering trees, can be seen decorating the institute's campus. Couples, families, and youngsters often throng here to click some candid pictures, for their social media accounts. Pahadi guys, who have friends and loved ones living in Doon, often visit here to have a quick photo shoot.
---
Visiting the "Queen of Hills" Mussoorie
Doonites are lucky to have one of the best hill stations of Uttrakhand in proximity. Whenever their Pahadi chaddi buddies visit Dehradun, they take them to Mussoorie. So they can explore the glittering hill station and stroll at the lively Mall road.
---
Slurping Maggi at Maggi Points in Mussoorie
The joy of having Maggi in winters with a cup of hot coffee is unparalleled. Especially, if you are sitting at Maggi Point, facing towards the glaring mountains of Garhwal. Ah! What a view. Pahadi boys never refrain themselves from visiting Maggi Points, to hog on the soupy noodles.
---
Eating Momos at Rajpur:
Pahadis don't like the idea of spending much on travelling. They like to keep it simple by maintaining a tight budget, so it doesn't burn a hole in their pockets. Rather than dining at a stately hotel, they opt for having spicy momos at Rajpur. Anybody planning to visit Doon, must taste momos of Dehradun, which is among the favourite street foods of Doonites.
---
Watching movie at PVR/Silver City
---
The trip to Doon is incomplete without watching the latest flick at Dehradun's PVR. Many guys often rush to Silver City for enjoying their favourite movie with their Pahadi pals. Netflix and chill is boring when you can go out and watch a film on a big screen.
Bike ride to Chetwoode Hall, IMA
---
Patriotism runs in the blood of Pahadis. It won't be surprising to say that Uttarakhand being a small hill state, gives the most number of officers and soldiers to the Indian Army. Whenever a Pahadi guys visit Dehradun, he never misses the opportunity to catch a glimpse of IMA, Indian Military Academy.
'Sikaar Bhaat' at Shikhar Fall :
We Pahadis love eating non-veg, especially mutton which is our staple food. When any Pahadi nauna (boy) visits Dehradun, he is invited to Shikhar Falls by his friends, to cook finger-licking Shikar bhaat (mutton rice). Many of you might be drooling, aren't you?
---
Shopping and buying nick-knacks from Paltan market and Tibetan Market
The street markets and local markets of Dehradun are famous for giving us the most fashionable outfits at cheaper rates. From cool t-shirts, denim pieces to funky jewellery and bands. You can find anything and everything here. Many Pahadi guys, who visit Doon from time to time, love checking out stuff at Paltan market, Indira market and Tibetan market.
Checking out Pahadans
Well this is true, Pahadi guys are shy, but they like checking out girls too. They might not scare them or give death stares to girls, but will secretly admire them. If you want to impress a girl from Doon please don't say, "Pahadi Pahadi mat bolo main Dehradun wala hoon" because girls do like guys from the hills. That's true!

That's all folks. We will bring the next Top 10 soon.